Never Underestimate RBG Ornament
Regular price
Sale price
$16.00 USD
Unit price
per
Sale
Sold out
Laser-cut wood ornament of a stack of books with "never underestimate the power of a girl with a book" with red velvet ribbon.

"Dissents speak to a future age. It's not simply to say, 'My colleagues are wrong and I would do it this way.' But the greatest dissents do become court opinions and gradually over time their views become the dominant view. So that's the dissenter's hope: that they are writing not for today, but for tomorrow." - Supreme Court Justice Ruth Bader Ginsburg

Smooth white finish on the front, black finish on the back. 4 x 2.5in ornament - 4 x 5in hanging from ribbon.
Common Questions
Share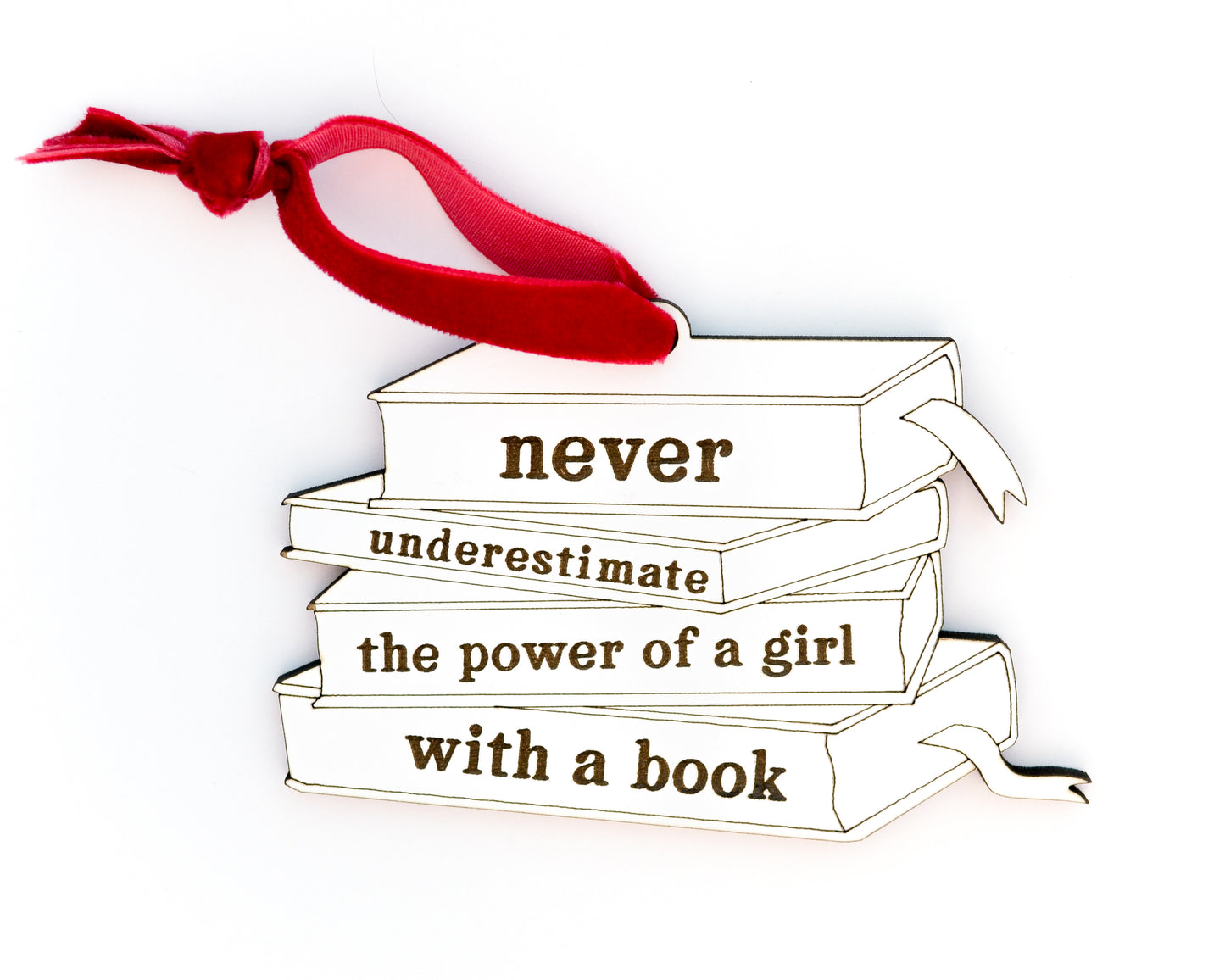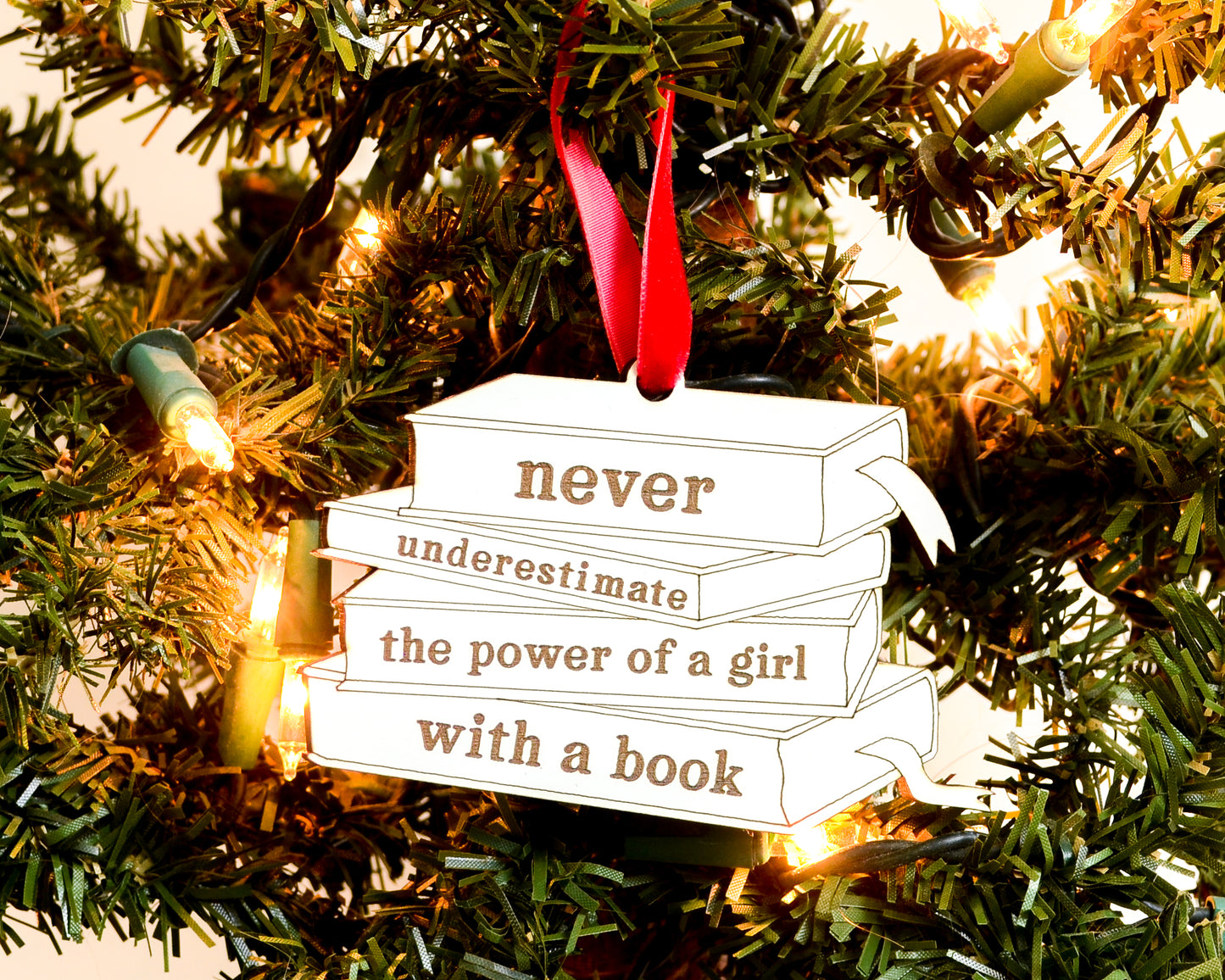 Common Questions
1. How long before my order ships?
Minis, 5x7in, and 8x10in papercuts ship in 3-5 days.
All larger pieces ship in 5-10 days.
2. Where are the papercuts made?
All our papercuts are made here, in studio, in Ellicott City, Maryland, USA.
One at a time – Just for you!
3. How are the papercuts made?
Each papercut design is made on the computer, then cut out on a large die cutting machine. Once cut out the design gets tiny foam bumpers to prop it up from the background for a 3D effect!
4. How are the backgrounds made?
Each background is hand painted in studio for every piece!
5. Do you make custom designs?
Yes! Please email hello@hullstreetstudio.com with your ideas. We're happy to discuss and work with you to make all your ideas come to life!
6. Can I have it shipped directly to the gift recipient?
Yes! We are happy to send it directly to your gift recipient with a note and no prices listed. You'll still get all the tracking information by email.